2000 T4 2.5 TDI LHD has a french ambulance coach builders plate which seems to correspond with the vin check that indicates it was built in Hanover for the french market and also explains the roof hump (fan) and the small sunroof hatch which is currently unusable as it now has a multi-van interior with climate control and a rear heater.
Mechanically it is going to need a fair few things sorted before It can happily be used, usual timing, auxiliary belts all need doing as it is unknown when they were last changed. A week after driving it there is a leaking pipe at the rear (awkward) where the oil cooler is at the back of the engine, also the fuel line needs a bit of sorting out as it has a tiny leak amongst other things but hopefully we can get it all sorted.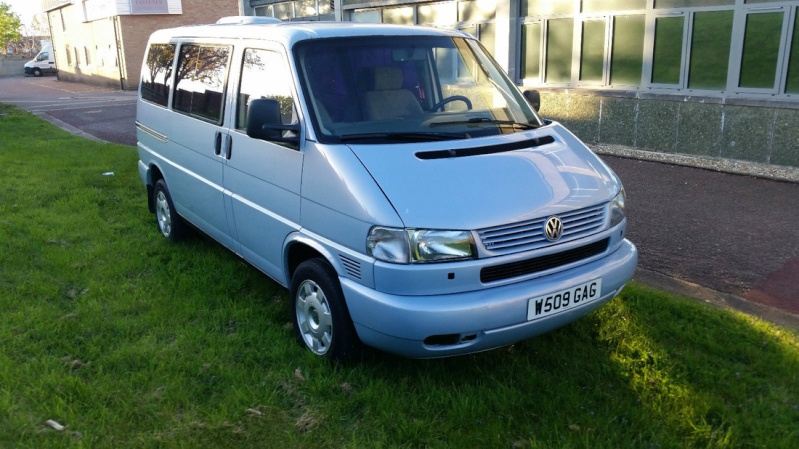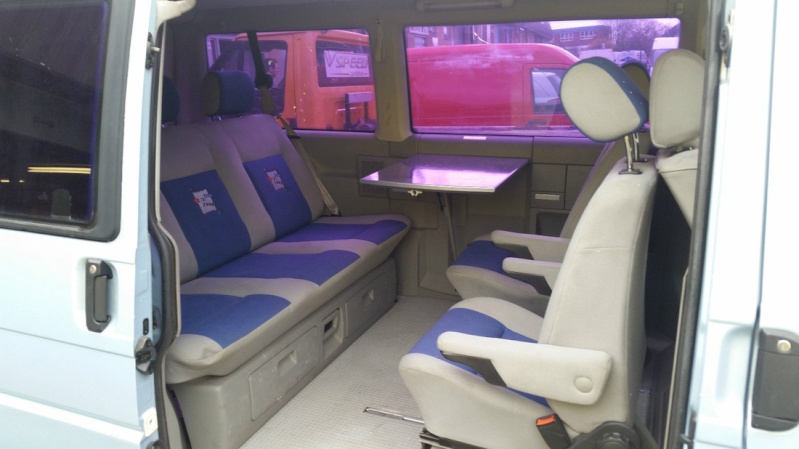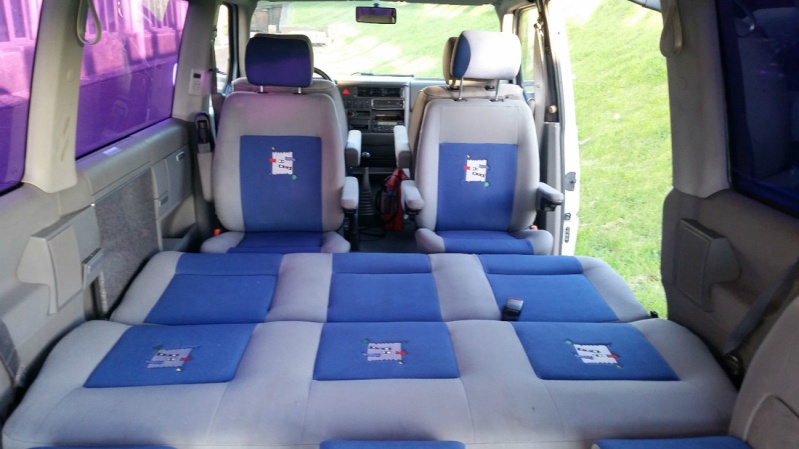 Will update you with the progress ...
A few little jobs on Lisa's T4;
New oil cooler and water pipes.
New thermostat.
New water catch tank.
New bonnet hinges.
New exhaust & downpipes
Replaced bonnet stay with a strut.
Fitted missing intercooler bracket.
Still needs the timing and auxiliary belts doing.


Grizzly

Club Member





Posts

: 1357


Join date

: 2011-02-04


Location

: Hampshire



Over the last week we have had the timing and auxilary belts done, crank pulley and lastly new quiet exhaust and Rear Brakes all done .... so this beast is finally on the road hooray.
Now we need to slam it


Grizzly

Club Member





Posts

: 1357


Join date

: 2011-02-04


Location

: Hampshire




Ronnieboy59

Club Member





Posts

: 568


Join date

: 2011-02-12


Age

: 58


Location

: Andover



An update on the Lisa's T4 ... its had a new nearside drive-shaft,  had front and rear brake discs along with pads and it passed its MOT after a re-pass for a leaking caliper and headlamp alignment they are lhd which I didn't realise so needed to fit beam deflectors. The tyres have been changed to wider 215 after Steve N recommendation and it does seem to have made a difference.

We managed to pick up a front under shield which was missing from someone down the road Salisbury way just needs fitting the handbrake cables needed re-running as they are wrong way round for some reason and there is a weird fault with the fuel gauge it's working backwards despite me swapping the wires round?

Grizzly

Club Member





Posts

: 1357


Join date

: 2011-02-04


Location

: Hampshire




---
Permissions in this forum:
You
cannot
reply to topics in this forum