I got in touch with Voodoo Vw a while back to see if they were having an open day.
They are holding a drive out day in the autumn and have kindly provided some stickers and flyers they charge £40 an hour + vat and are located in Newbury.
If you want a sticker let me know ......
Otherwise details are here . . .
Voodoo VW
01635 521080
www.voodoovw.com
info@voodoovw.com
7d Sterling Industrial Estate, Kings Rd, Newbury, Berkshire, RG14 5RQ
VooDoo VW are a small, independent company that always ensures the customer's wishes are put first, whilst offering advice and guidance on what is achievable within the designated timescales and budgets.
As well as an underlying passion for old VW's our team draws upon many years of experience of restoring vehicles from around the world and across generations of vehicle manufacture, from American Hotrods through to classic British saloon cars and modern treasures.
Beyond our immediate team, we are also supported by several partner organisations, ranging from engineering specialists through to custom upholsterers. Having established strong relationships with our suppliers over the last decade or so, we are able to negotiate favourable prices for parts, and these savings in turn are passed on to our customers.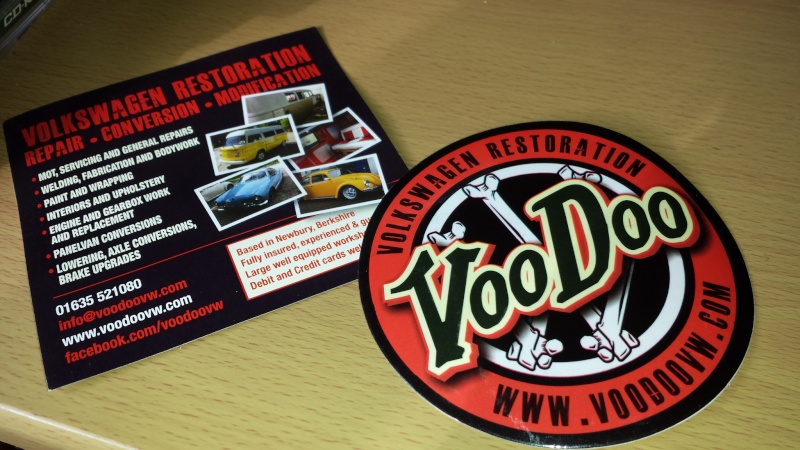 Last edited by Grizzly on Mon Sep 15 2014, 09:20; edited 1 time in total