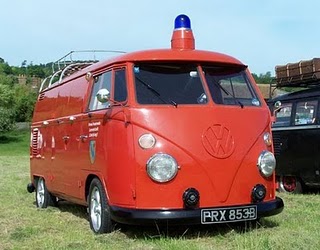 This is my 1964 Panel Van (ex German Fire Truck) in its former glory, lowered sitting on empi 5 spokes and running its original 1500 on twin 34 dellorto carbs and a ceramic extractor exhaust system. The interior had been panelled out in beige vinyl and a rock n roll bed fitted along with a pop out rear window.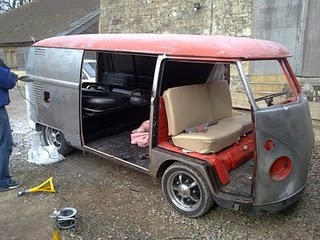 The time had come to give it a bit of a restoration so we took it down the workshop and started stripping it down. The paint was flattened and the rest brought down to bare metal. It needed a replacement nearside arch as the old one was rotten and a couple other minor bits to the rear sills.
It was then sprayed in etch primer, followed by the high build primer you see here. This is then rubbed down and we try to spot any dents or marks in the primer etc before we go for the second coat of primer before final paint.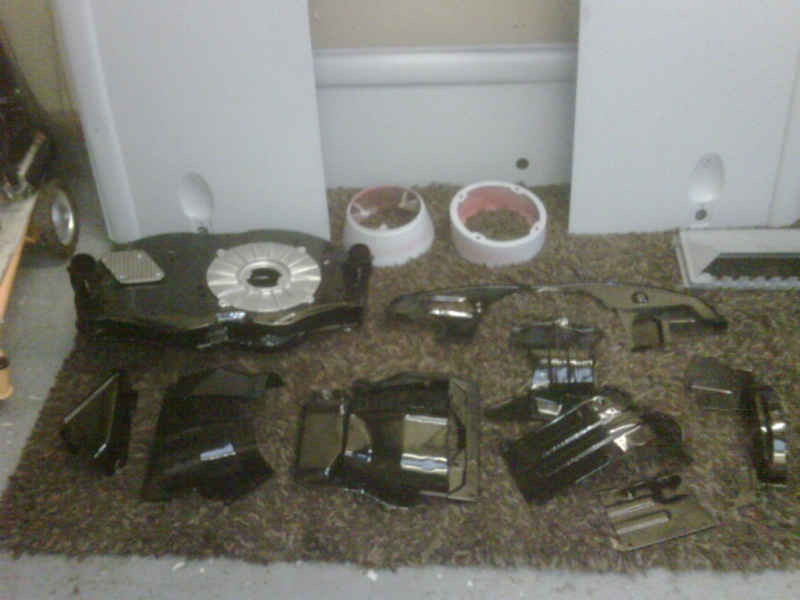 Wessex Metal Finishers did a good job of the tinware powder coating, the Stateside 1776 is ready. Still a fair bit of work to do on some of the other panels
Last edited by Grizzly on Thu Jun 06 2013, 19:37; edited 6 times in total